Ramo Group launches Ramo Academy!

Ramo Group is launching a student competition, Ramo Academy, for the students at Jönköping International Business School where the prize is an internship in China. We hope this results in an increased interest in and knowledge of China in particular. Through the Ramo Academy, we will annually reward three students with an internship in China with accommodation paid. The price also includes plane tickets and a course in Mandarin. We developed the concept after evaluating the business world's problems in recruiting personnel with knowledge of Chinese business culture.
"The purpose of the Ramo Academy is simply to increase knowledge about and create greater curiosity about China, both as a country and as a market, among students studying business with an international orientation. It's a way to make the students realize what opportunities China can offer Swedish companies at the same time as they get a credit and real experience to put on their CV" Jonny von Rainals, CEO Ramo"
Students at Jönköping International Business School studying their third semester will have the opportunity to apply to Ramo Academy from October 5 this year. Those who are selected will then compete by solving a case that the Ramo Group and the student organization The Case Academy from Jönköping International Business School will present later in November. Follow the competition at
http://www.ramoacademy.se/
or
#ramoacademy på Instagram
and
facebook
.
INTERVIEW WITH JONNY
During Elmia 2018 – Presenting the idea of ​​Ramo Academy.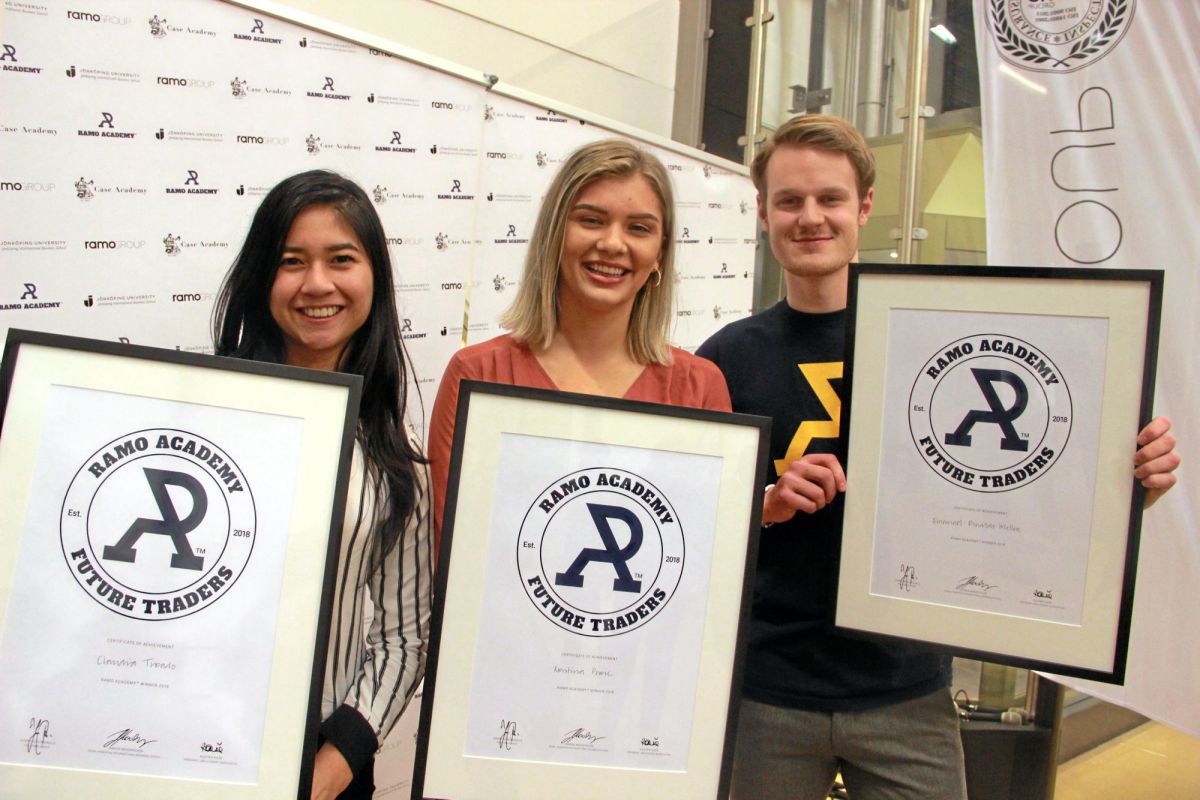 Ramo Academy's 2018 winners were Claudia Tirado, Kristina Peric & Emanuel Rinaldo Miller. In autumn 2019, they will start with a two-week internship at Ramo Group in Värnamo, then it will be five weeks at Ramo in Ningbo, China. We look forward to seeing more of these incredibly competent students!
Press
Here you can download Ramo Academy's logos and some image material.